How it Works
Easy Scheduling: Tell us which days of the week will work for you. For example, if you specify Mondays, Wednesdays, and Fridays, we will deliver on those days each week. Most of our clients receive meals five or seven days per week. You can sign up for as few or as many deliveries per week as you want.
Dependable Delivery: We deliver to your doorstep Monday – Friday between 9am and 12 noon in all weather conditions. Weekend meals are delivered on Fridays. Our friendly, professional drivers deliver your freshly prepared foods via refrigerated van. Currently, we deliver to Berlin, Bloomfield, East Hartford, Hartford, New Britain, Newington, Plainville, Rocky Hill, West Hartford, Wethersfield and Windsor..
Great Convenience: No more grocery shopping and cooking. We offer a flexible, easy meal solution for seniors and their families. You can start or stop our service whenever you like.
Customer Service: Our customer service is the best and friendliest around. There is no cumbersome paperwork; we'll work out the details with you on the phone.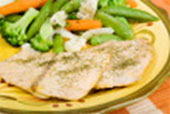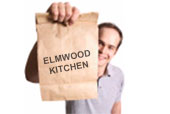 "Elmwood Kitchen's drivers are very courteous. I am more than satisfied with the service."

Kathy, West Hartford