Healthcare Professionals
Elmwood Kitchen regularly receives referrals from discharge planners, social workers, physicians and senior centers.
If you are a healthcare professional assisting a patient who may benefit from our meals, please call us so that we can:
1. Customize meals to meet your patient's dietary requirements. We offer meals for patients' with the following needs:
Low salt
Low fat
Diabetic
Lactose intolerant
Kidney dialysis
Gastrointestinal problems
Soft or ground foods
Vegetarian
Kosher-style


2. Arrange scheduling and delivery.


3. Encourage healthy eating as a supplement to your nutritional education or discharge planning.


4. We are "ONE STOP SHOPPING" kind of agency - in affiliation with Juniper Homecare - homemaker and companion adult day services, family caregiving (compensated) and transportation...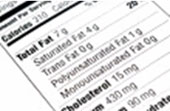 "Many healthcare professionals recommend Elmwood Kitchen because they know how important it is that their patients receive low fat and low salt meals. A nutritious well planned diet helps maintain good health."

Susan Davis, M.S. R.D.